This article applies to NetSupport School version 15.00. For information relating to version 14.00 and below, click here.
Resetting an Active Directory user password is normally a function that is restricted to IT Admin staff. However, the Reset Password feature in NetSupport School allows users to reset Active Directory passwords and enable/disable user accounts. Passwords can be reset using both the NetSupport School Tutor and Tech Console.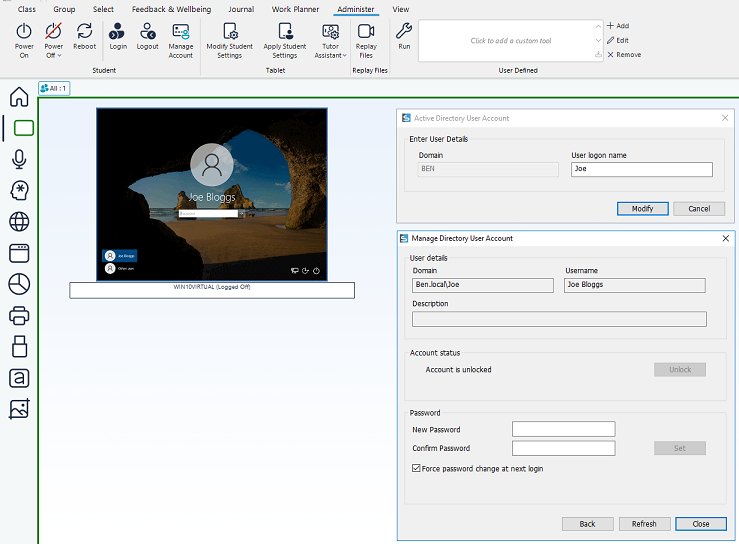 By default, normal users in Active Directory or Active Directory users who are not members of the 'Administrators' group or 'Domain Admins' group do not have the required level of access to reset user passwords. The Delegation of Control wizard can be used to enable access for the Active Directory security group or the individual users. 
Step 1
On a domain machine, log in as a domain administrator with Remote Server Administration Tools installed.
Create a global security group and add the user accounts that will need to operate the NetSupport School' Manage Directory Users Account' facility as members of the group.
Delegate the permissions to the security group:
Click Start, then click Run, type dsa.msc in the Open box, and click OK.
Right-click the Organisational Unit containing the users who you wish to reset the passwords of and click Delegate Control.
Click Next and then click Add.
Enter your group name, click Add, and then click OK.
Click Next, select Create a custom task to delegate and click Next.
Click Only the following objects in the folder, select the User objects checkbox, and click Next.
Select the General and the Property–specific options.
Select the checkboxes:
To enable change password, select the following: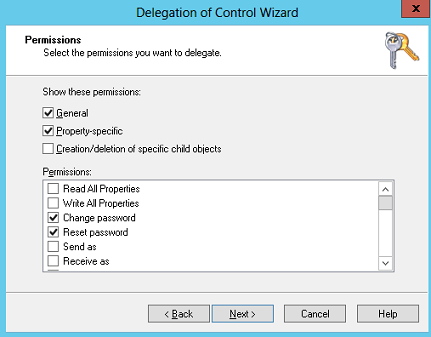 To allow the unlocking of accounts, select the following:
To enable force password change at the next logon, select the following: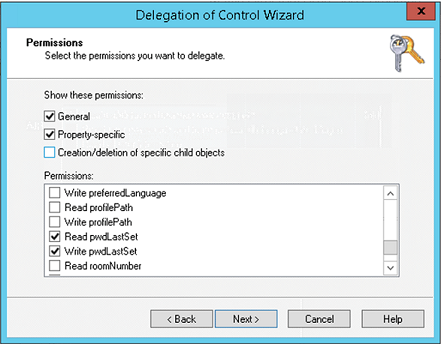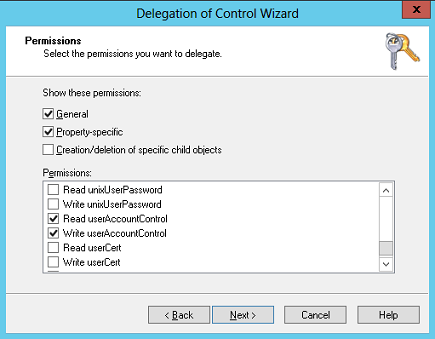 Click Next, and then click Finish.
Step 2
In the NetSupport School Tutor Console, select the Administer tab.
Select the Student you want to reset the password for.
Click Manage Account.
Click Modify.
The Manage Directory User Account dialog appears, providing you with the reset password options.
Click OK when finished.