The Add Class option in My Classes now offers a second method for connecting to student devices. Connect by Class Code (a 6-digit code shared with students that establishes the connection with the teacher) is ideal when student devices are moving between classrooms and therefore making it difficult to connect to a single pre-defined Device Group. The Student extension icon now includes the facility for students to enter/paste a Class Code once provided by the teacher.
Using the Class Code feature at the Teacher Portal
Within the Teacher Portal, select My Classes from the left-hand menu.
Select Add class and enter the details of the class. From the Select connection type drop-down menu, choose Class code.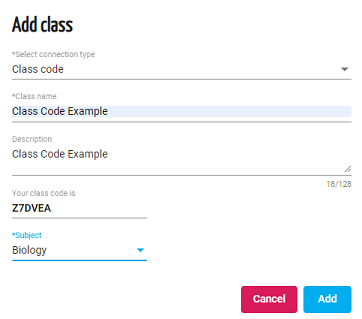 The Class Code is created. Click Add. The new class will be added to the class list and the code will be displayed for reference.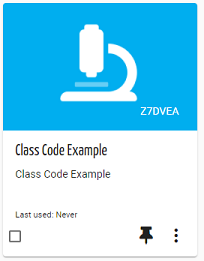 Utilising the Class Code at the Student
Once the classes are created and in place, the student now has the option to join a class using the Class Code for that lesson. By clicking the classroom.cloud icon in the system tray, the following window will appear.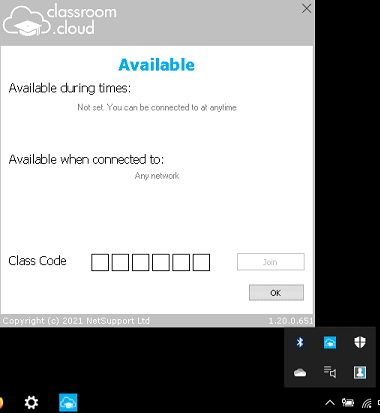 The student enters the Class Code provided to them by the teacher and will join the class.